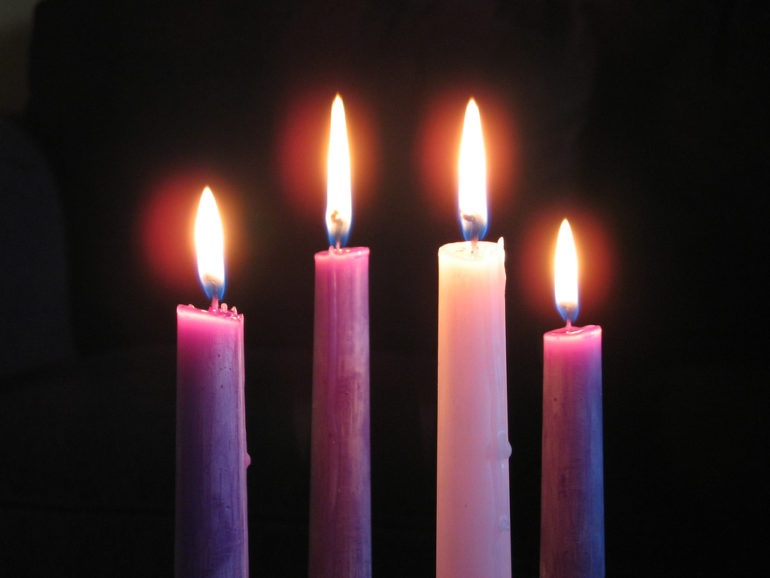 As the church's year ends and a new one begins, let's stop and ponder on where we are going for a while.
The beginning of the busy and silly season is upon us, where we get so wrapped up in all the things we have to do and find that we make no time for God. But don't you find that when you pack everything in, you can't do things properly the way they deserve to be done?
I understand that we want to do everything and please everyone,  but when one tries to do that we please no-one, not the least -ourselves.
Life on earth is so short and  the years seem to go faster at each stage of our lives. Why don't we try to challenge ourselves by spending some quiet time in prayer and reflection and asking ourselves what can we omit, leave out, ignore or say NO to?
If you believe that this life is a test for the next life, then how are you planning to get there?  Do you think on judgement day God will ask us how many times we played sport? Went out with our friends? Took the kids out? Went on holidays? Shopped for pleasure?  Or will He ask us first how much time we spent loving and serving HIM? Not that we can't have some of these but what can we give up that doesn't really matter?
We can't change the past, but we can shape our future.
Some things you can try…..for example:
Read the bible
Pray more
Go to church
Alms giving
Visit a sick friend
Say NO
Repent and forgive
Speak kind, positive words
Keep a positive attitude
Believe in God's abundance 
Give up something that is not good for you
Do something kind for  someone without been asked etc………
So make a list and tick off some of the things you do and keep track of how you have put yourself out to show God that you do love Him.
On the day you enter eternity, how are you going to respond to God's judgement?
Have a blessed advent season. 
I'd love to read your comments. 
I end with this beautiful advent song from Amy Grant_ Breath of Heaven